Beige, the classic and popular marble color in home decoration. Whether it is the door cover or window cover in the home decoration, the background wall, the countertop, or the wall and floor of the living room, choosing beige marble as the decoration material is the best choice.
living room
The purity of marble, the elegance of gold, the texture X is warm and introverted, and the junction is not like the Chu-Han boundary, but the transition is natural, light and luxurious. The marble wall is meticulously carved, and the embossed printing is three-dimensional and elegant. The texture is like flowing ink marks.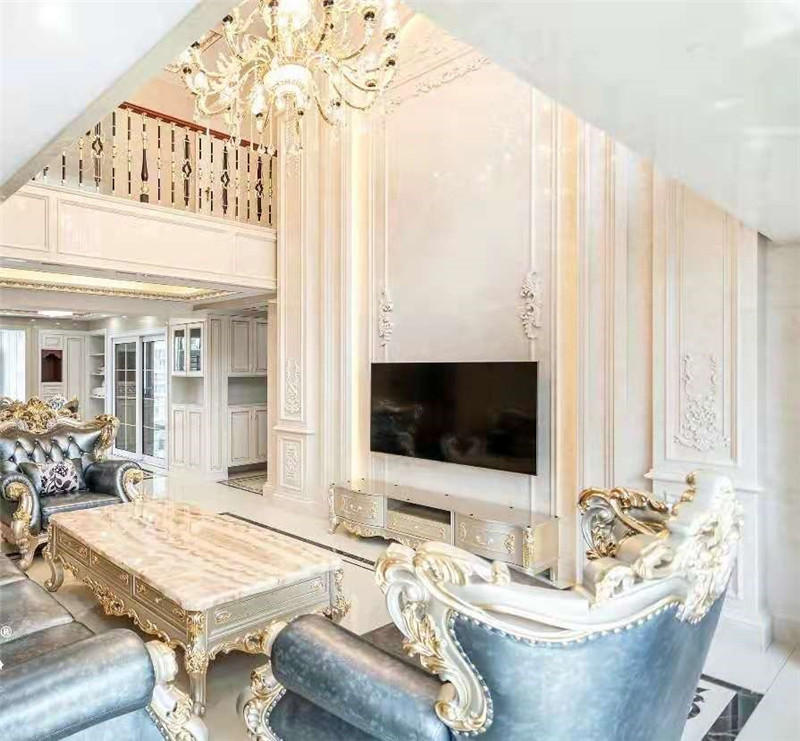 The luxury is low-key, luxurious and unassuming, and the details are unique, and gradually cultivated. The crystal chandeliers are graceful and the classic sofas are noble, dignified, simple and exquisite, combining European style with modern elements.
stairs
The half-rotating stairs meandering upwards seem to have the meaning of the Milky Way falling nine days. The scenery of each step is different with three-point luster and four-point levels. When the light and shadow are obliquely illuminated, it is magnificent, clear and clear, bright and scattered all occupy a place.